Elliptic Labs INNER BEAUTY
®

Ultrasound Platform Powers Latest Xiaomi Mi Mix 2S Smartphone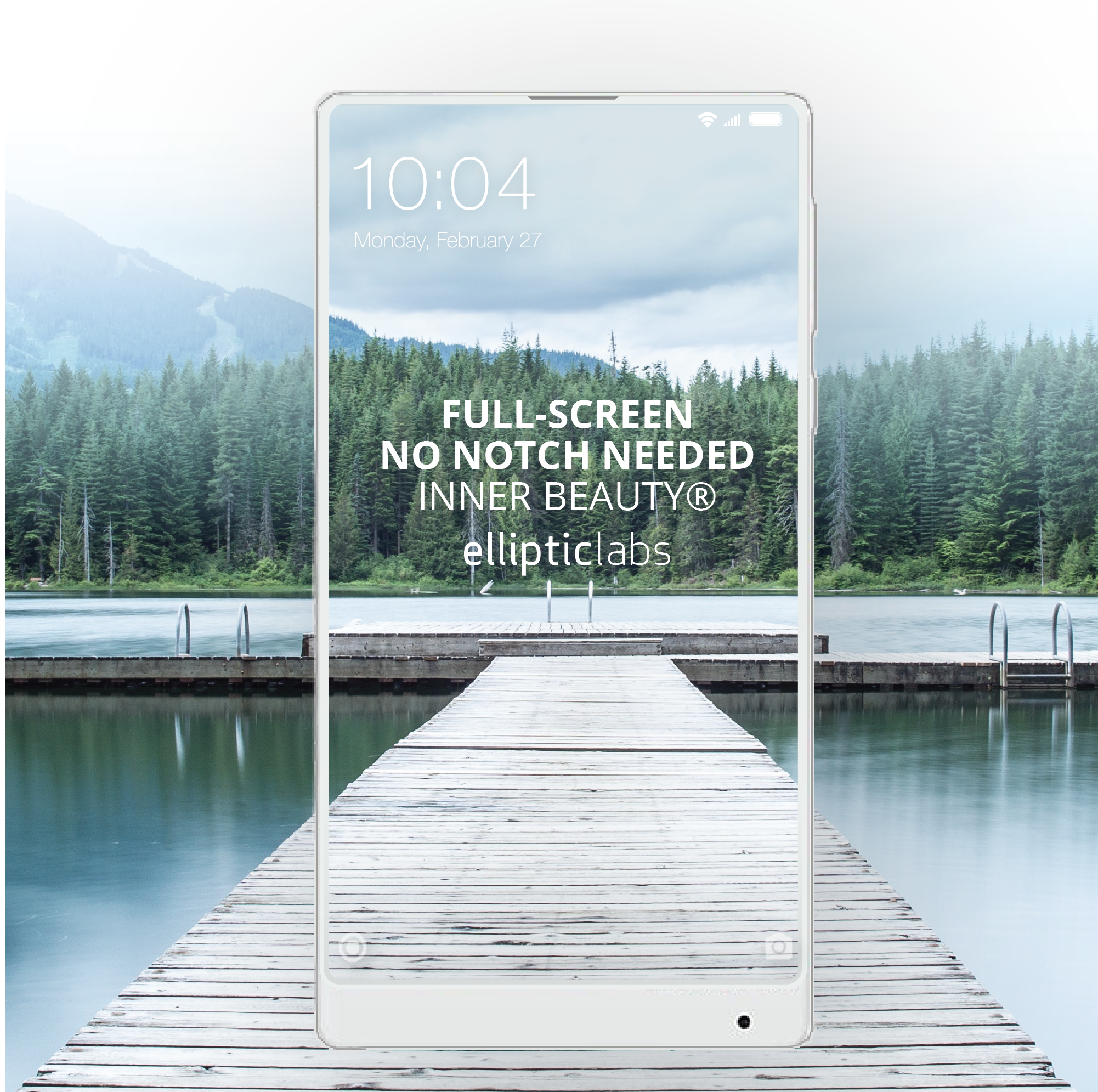 Phone giant Xiaomi is launching the fourth generation of its revolutionary smartphone, the Mi Mix 2S, powered by Elliptic Labs INNER BEAUTY
®
Ultrasound Virtual Proximity Sensor™. Elliptic Labs' INNER BEAUTY makes possible a maximum screen size and clean design, as seen in this latest iteration of the hugely popular Xiaomi phone. The new Mi Mix 2S is also the first Chinese smartphone built around the Qualcomm® Snapdragon™ 845 Mobile Platform using the Snapdragon Neural Processing Engine (NPE). The Xiaomi Mi Mix 2S cutting-edge phone is able to deliver its edge-to-edge display by removing the infrared proximity sensor found in most other phones. Thanks to Elliptic Labs' virtual ultrasound technology, there are no unsightly holes at the top of the screen. Due to innovations like Elliptic Labs' INNER BEAUTY, Xiaomi doubled its smartphone sales volume in 2017.
INNER BEAUTY is a registered trademark of Elliptic Labs. Ultrasound Virtual Proximity Sensor is a trademark of Elliptic Labs.
All other trademarks or service markets are the responsibility of their respective organizations.
About Elliptic Labs
Elliptic Labs is a global enterprise targeting the smartphone, laptop, IoT, and automotive markets. Founded in 2006 as a research spin-off from Norway's Oslo University, the company's patented AI software combines ultrasound and sensor-fusion algorithms to deliver intuitive 3D gesture, proximity, and presence sensing experiences. Its scalable AI Virtual Smart Sensor Platform™ creates software-only sensors that are sustainable, eco-friendly, and already deployed in hundreds of millions of devices around the world. Elliptic Labs is the only software company that has delivered detection capabilities using AI software, ultrasound, and sensor-fusion deployed at scale. It filed its IPO with the Euronext Growth Market in October 2020.
Elliptic Labs is headquartered in Norway with presence in the USA, China, South-Korea, Taiwan, and Japan. Its technology and IP are developed in Norway and are solely owned by the company.
PR Contacts:
Patrick Tsui
Investor Relations:
Lars Holmøy