AAC Technologies and Elliptic Labs Partner to Deliver an Ultrasound Reference Design for Speakers and Receivers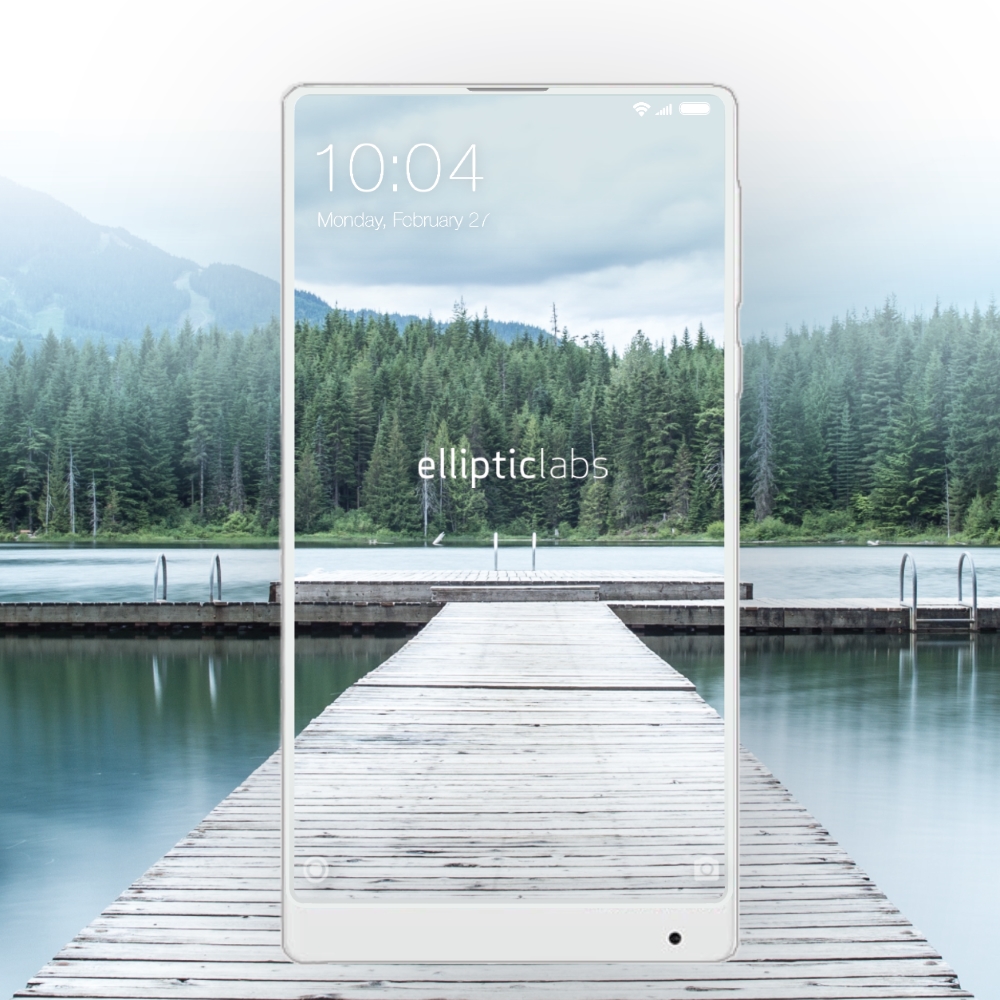 AAC Technologies' Receivers Will Now Support Ultrasonic Frequencies and Can Support Ultrasound Gestures Without Added Components
Shenzhen, China — Elliptic Labs, innovator in ultrasound virtual sensors, and AAC Technologies, the leader in audio components, today announced they have joined forces to deliver a reference design in which AAC smartphone audio components and mechanical structures are certified for ultrasonic frequencies, thus giving the mobile market a range of receivers which support audio and ultrasound. Phone makers now have a low-cost solution for creating full-screen phones and adding ultrasound gestures and capabilities.
The Elliptic-AAC partnership announced today means that AAC audio components, used in majority of flagship smartphones, will now support ultrasound, thus designers don't need to add any other components to transmit ultrasonic frequencies. Elliptic Labs' ultrasound gesture technology also leverages the Qualcomm® Snapdragon™ 845 Mobile Platform using the Snapdragon Neural Processing Engine (NPE) so developers can add advanced touch-free interface technology to their products efficiently (see release).
Elliptic Labs' technology is already seen in the marketplace in the breakthrough smartphones from leading Chinese vendor Xiaomi, Elliptic Labs' INNER BEAUTY® Ultrasound Virtual Proximity Sensor™, uses the same technology in a phone's receiver, to replace the physical infrared hardware proximity sensor found in most smartphones with software, thereby extending their functional screen area all the way to the top edge of the device (see release).
"The direction of the smartphone market is clear, with any vendor that wishes to be competitive now scrambling to increase screen real estate," explained Laila Danielsen, president and CEO of Elliptic Labs. "The easiest, already-proven method is to move or remove the hardware components — camera, speaker, proximity sensor and more — from the top front screen. Using ultrasonic software is a least-expensive solution to achieve this improved design. A progressive leader like AAC sees that ultrasound will play an increasing role in this market and, is prepared to participate in this important new direction."
"We've done reliability testing to verify that our smartphone audio components will fully support ultrasound," said Jack Duan, COO of AAC Technologies. Our reference design with Elliptic Labs will give the mobile market an essential combination of components, software and mechanical layout for audio and ultrasound. This optimized receiver design results in lower costs and higher performance for our OEM customers as well as delivering exciting new design possibilities."
INNER BEAUTY is a registered trademark of Elliptic Labs. Ultrasound Virtual Proximity Sensor is a trademark of Elliptic Labs.
All other trademarks or service markets are the responsibility of their respective organizations.
About Elliptic Labs
Elliptic Labs is the world leader in AI virtual sensors for the smartphone, IoT, and automotive industries. We transform products using machine learning and/or sensor fusion to combine ultrasound with data from existing device sensors to produce smarter, greener, safer, and more intuitive devices. This allows us to eliminate the need for infrared, radar, and time of flight hardware sensors, saving OEMs components costs and freeing up design space. Our AI Virtual Smart Sensor Platform™ provides precise presence sensing and enables touch-free gesture controls such as scroll, approach, and double-tap — software which is now deployed in over 30 million devices. We are a privately held company headquartered in Norway with offices in the United States, Korea, Japan, and China.
PR Contacts:
Aoife Kimber
KimberPR for Elliptic Labs
[email protected]
1 650 773 7288
About AAC Technologies
AAC Technologies is a total solution provider utilizing the latest miniaturized technology components across acoustic, haptic, RF wireless and optical segments. The company is already an established leading global supplier of miniaturized acoustic components including a broad range of speakers, receivers and MEMS microphones. The Company delivers integrated solutions across multiple segments incorporating advanced proprietary technologies haptics vibrators, RF antennas and optical components. The Company's products are found in mobile devices such as smartphones, tables, wearables and PC notebooks. The Company is global in scope with research and development centers and has established sales offices in key markets serving a large number of geographically diverse customers in the mobile electronics market. For more information, go to www.aactechnologies.com.
AAC Technologies is a constituent stock of the HangSeng Index, Hang Seng Mainland 100 Index, Hang Seng Composite LargeCap Index, Hang Seng Composite Industry Index (Information Technology), Hang Seng IT Hardware Index, MSCI China Index and FTSE Hong Kong Index.
PR Contacts:
Pheona Kan
Strategic Marketing Director
[email protected]
+86 755 3397 2018