Elliptic Labs CEO Laila Danielsen Captures Silver in Stevie Awards' "Female Entrepreneur of the Year"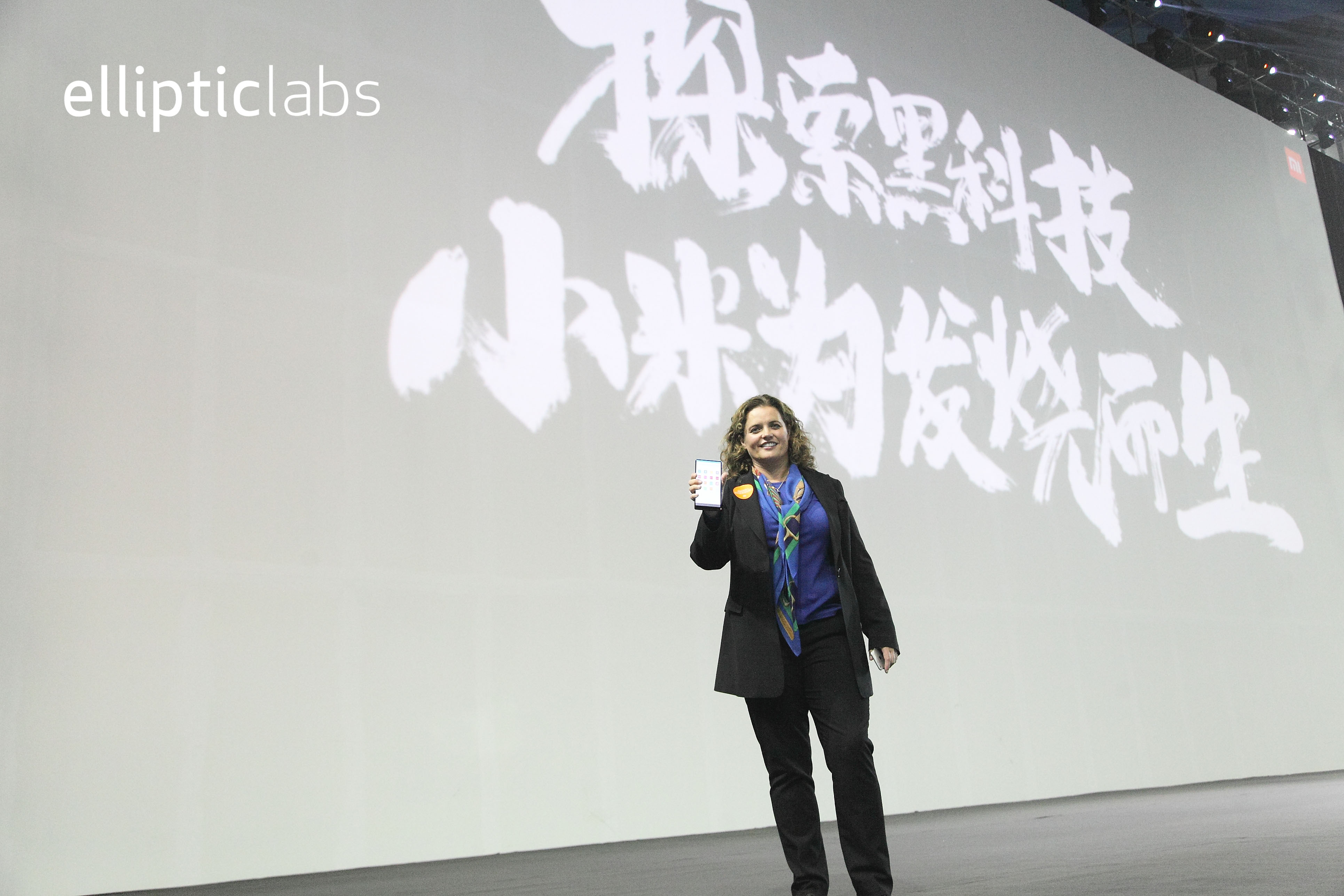 Recognition Marks Strong Business Achievements for Elliptic Labs in 2019
Oslo, Norway
— The prestigious Stevie
®
Awards for Women in Business has once again recognized the tenacity, perseverance and deal-brokering prowess of Laila Danielsen, CEO of Elliptic Labs. In what is her third year as a Stevie awardee, Danielsen was named the silver award winner as
Female Entrepreneur of the Year in the Consumer Products
–11 to 2,500 Employees category. The competition drew more than 1,500 nominations from women entrepreneurs in 34 countries.
This year, Danielsen and the team at Elliptic Labs has released a series of partnerships and deals with Asian OEMs. In November, in a partnership with Taiwan-based fabless semiconductor company MediaTek, the two companies will give devices a customizable interaction zone to create a new generation of smart devices for consumer and smart homes. The partnership will enable OEMs to use Elliptic's AI Virtual Smart Sensor Platform™ for 360-degree presence detection that responds to human presence from any angle.
Meanwhile, Elliptic Labs strengthened their three-year relationship with smartphone OEM Xiaomi. In 2019, the Chinese powerhouse introduced INNER BEAUTY into a number of its newest smartphones, including the Mi CC9 Pro, the Mi MIX Alpha's dual-screen design, the Mi Mix 3 5G and the Mi 9 and Mi 9 SE. OnePlus, chose the INNER BEAUTY platform as part of its commitment to advancing the capabilities of its flagship OnePlus 7 Series phone announced in New York, London and India. INNER BEAUTY was also included in the new OnePlus 7T smartphone.
"Elliptic Labs continues to help OEMs deliver stylish, clean smartphone design so their users full-screen devices and the capabilities for touchless gestures," said Laila Danielsen, CEO, Elliptic Labs. "We've always evolving products that better serve OEMs and their users, and are moving quickly into our next phase of growth in the IoT space with our sensing technology for smart speakers and smart assistant products."
Under Danielsen's direction, Elliptic continues to innovate leading-edge products and grow its team at its offices in Oslo, Beijing, Shanghai and San Francisco.
AI Virtual Smart Sensor Platform is a trademark of Elliptic Labs.
All other trademarks or service markets are the responsibility of their respective organizations.
About Elliptic Labs
Elliptic Labs is a global enterprise targeting the smartphone, laptop, IoT, and automotive markets. Founded in 2006 as a research spin-off from Norway's Oslo University, the company's patented AI software combines ultrasound and sensor-fusion algorithms to deliver intuitive 3D gesture, proximity, and presence sensing experiences. Its scalable AI Virtual Smart Sensor Platform™ creates software-only sensors that are sustainable, eco-friendly, and already deployed in hundreds of millions of devices around the world. Elliptic Labs is the only software company that has delivered detection capabilities using AI software, ultrasound, and sensor-fusion deployed at scale. It filed its IPO with the Euronext Growth Market in October 2020.
Elliptic Labs is headquartered in Norway with presence in the USA, China, South-Korea, Taiwan, and Japan. Its technology and IP are developed in Norway and are solely owned by the company.
PR Contacts:
Patrick Tsui
Investor Relations:
Lars Holmøy