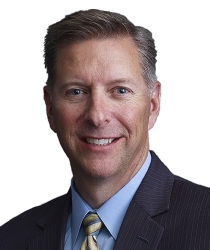 Scott Deutsch
COO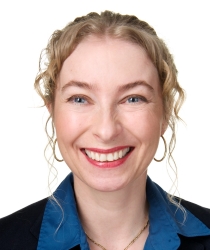 Randi Fagervik
CFO & IR
SAN FRANCISCO, Calif., OSLO, Norway, and SHANGHAI, China — Elliptic Labs, the global leader in ultrasound sensing, today announced key additions to its executive staff, which will help the company build on the recent successes of its groundbreaking technology in the mobile phone market. Chinese powerhouse Xiaomi used Elliptic Labs' Ultrasound Virtual Proximity Sensor™, INNER BEAUTY®, kicking-off the latest market trend when it created the thinnest bezel on any phone for its recently launched Mi MIX 2. Joining Elliptic Labs as COO is Scott Deutsch, while the new CFO is Randi Fagervik.
Both new executives will report to president and CEO Laila Danielsen, with Deutsch based in the San Francisco office. Increasing the horsepower of top management comes at a precipitous time for the company, whose technology, according to IEEE Spectrum, "…could reshape the smartphone industry." Enabling phones to have more screen real estate, Elliptic's INNER BEAUTY Ultrasound Virtual Proximity Sensor helped kick off the industry's current major trend for bezel-less phones.
Deutsch has been in the high-tech industry for 25-plus years, primarily in management roles, where he recently spent more than three years at Synaptics, a global leader in human interface technologies, leaving as senior vice president of worldwide sales. His achievements include helping to drive the growth from $500 million to 1.7 billion, more than doubling the sales organization and leading the company's expansion into China. Before that, he was vice president of worldwide sales at security solutions supplier AuthenTec, helping guide its acquisition by Apple.
Deutsch's earlier positions include being vice president of worldwide sales at Alereon, a wireless networking startup, vice president of sales and marketing for SanDisk's OEM Consumer Products Division and vice president of worldwide sales at NAND flash technology leader M-Systems, later acquired by SanDisk. Before that, he held key sales roles at network processor pioneer MMC Networks and Cypress Semiconductor. He holds an MBA and BSEE from California State University.
Randi Fagervik brings 20 years of experience in investments and corporate banking to her new CFO role, boasting a successful track record in areas like IPOs, mergers & acquisitions and leveraged buy-outs. Previously, she handled the energy sector at the Oslo Stock Exchange. Her earlier position was vice president in the telecom media and technology area at DNB Bank International Corporate Clients Sector, based in Oslo.
She was also senior corporate finance advisor at Pareto Securities, which has offices in Norway and around the world, and DNB Markets investment bank, an international firm based in Oslo, as well as COO & corporate finance director of Agasti Capital Markets in Norway. Fagervik was awarded a master of science in finance and strategy from the Norwegian School of Economics and Business Administration and studied law and science at the University of Bergen.
INNER BEAUTY is a registered trademark of Elliptic Labs. Ultrasound Virtual Proximity Sensor is a trademark of Elliptic Labs.
All other trademarks or service markets are the responsibility of their respective organizations.